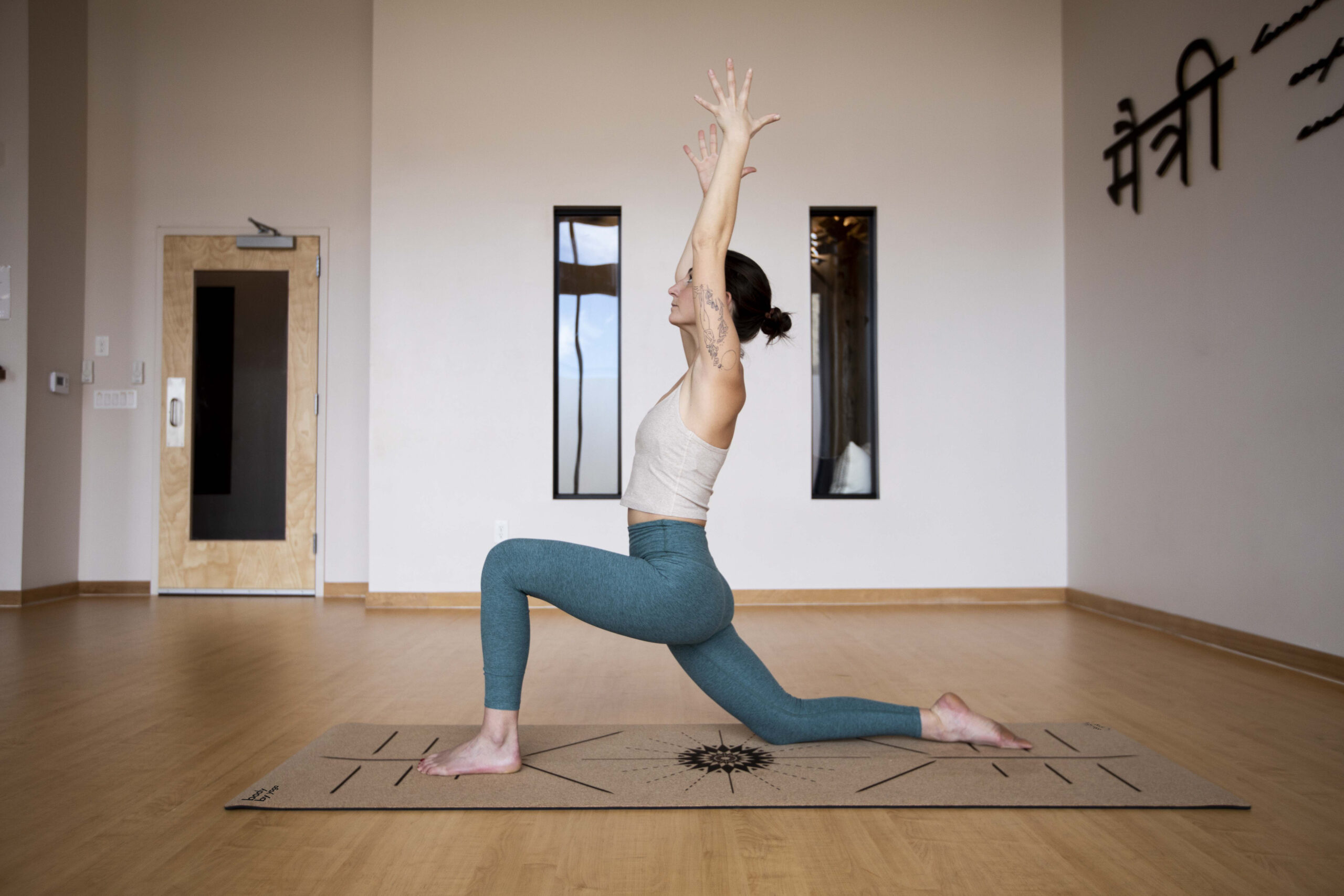 Everything in your body is connected, so when one muscle isnt aligned properly it can be a slippery slope to injury. Building a solid foundation will safely and effectively bring your practice to the next level. When your feet or knees are rotating too far in either direction it can cause stress on your joints. The correct alignment is to always have your knee pointing towards your toes and in line with your ankles. It's more natural for your body to have correct alignment which in turn will stabilize you more in balancing postures. Correct alignment = easier yoga. Every part of your body can be affected by misalignment. It can reduce range of motion on certain muscles then more tension on the others.
In short, you always want to make sure your weight is evenly distributed. When its not you can easily overuse one set of muscles instead of using each side evenly.
Some alignment tips on popular postures: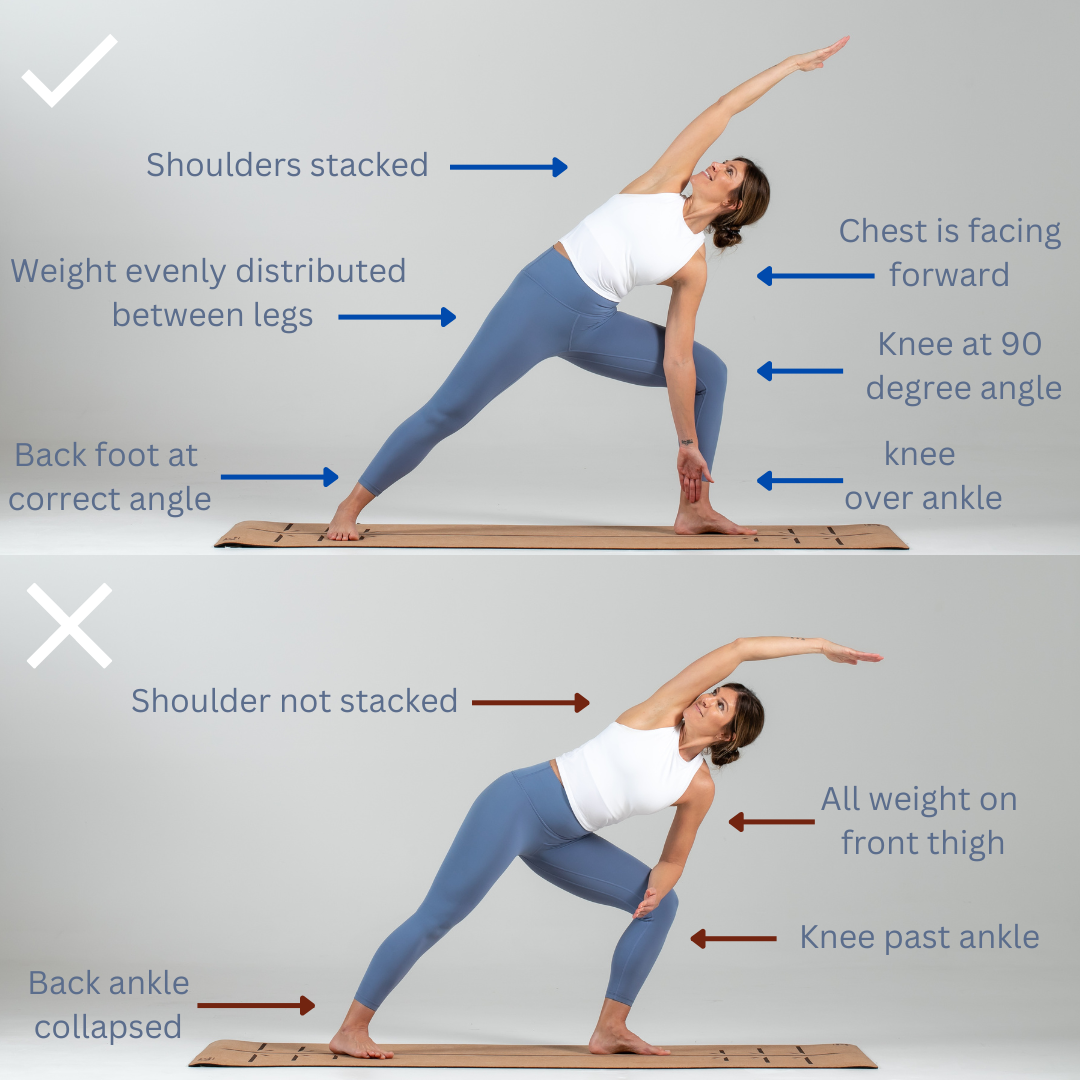 Extended Side Angle

Standing Half Splits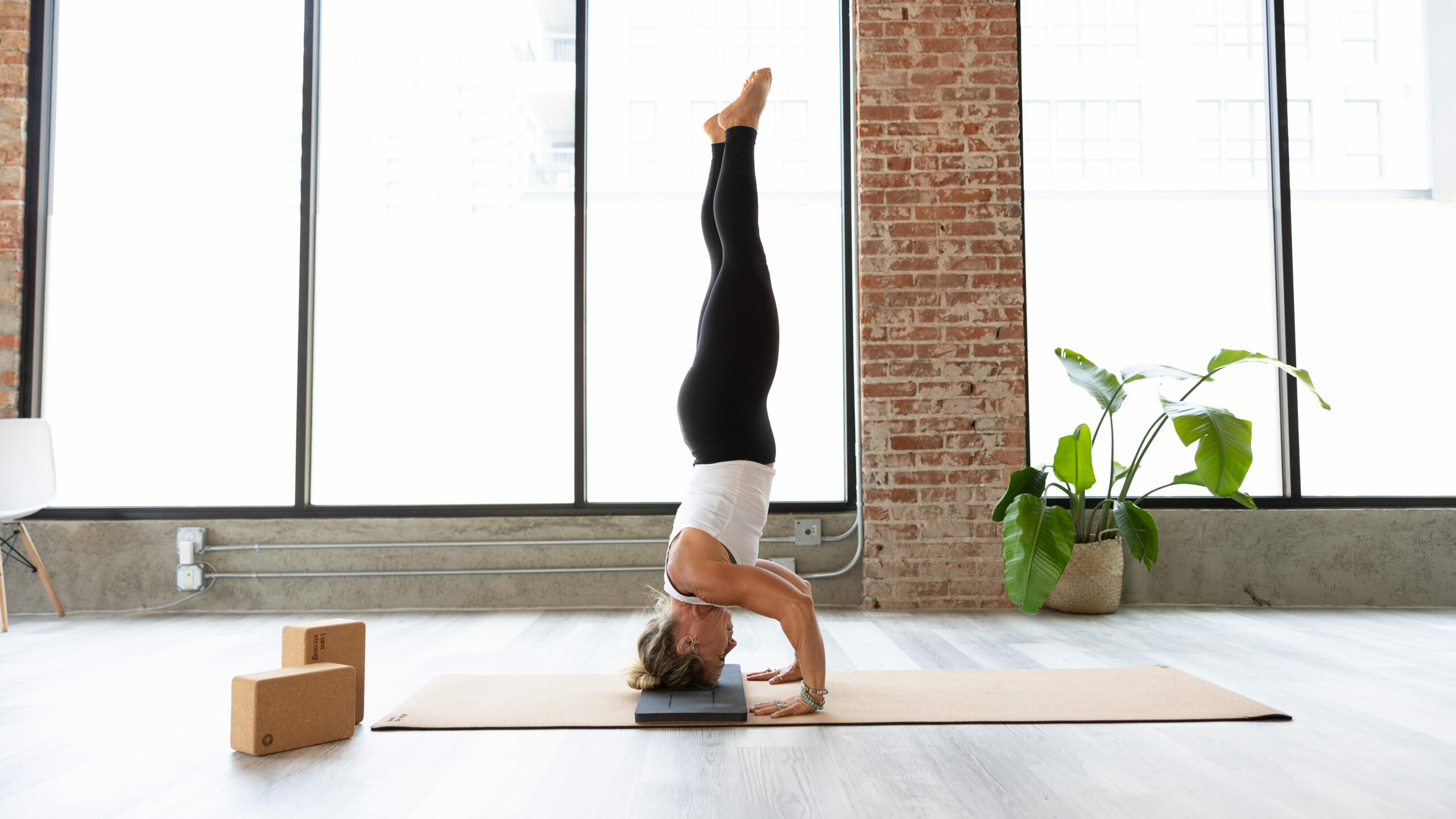 We've all been in that yoga class where the teacher announces that it's time to go upside down. Whether your first gut feeling is excitement or nerves we've put together some tips to help prepare your for the next time the class goes upside-down.
If you're wanting to bring your headstand to the next level here's some tips on which muscles to strengthen to make your next time upside easier:
First, as your getting into the position to start to go upside-down add pressure to your forearms and push them into the floor to keep your body engaged. It's important to keep your muscles active while you're upside-down.
The main muscle you're utilizing during this pose is your core to stabilize yourself. We offer a few programs specifically dedicated to strengthen your core.
Arms and shoulders are the foundation of a headstand. You can slowly strengthen these muscles with poses like plank, side plank, chaturanga, crow, downward facing dog and upward facing dog.