We want to do our part to help during this difficult time.
We are temporarily making Yoga Vitality, our program for older adults and seniors free for 30 days. Sign up below to access. No credit required to join. Nothing to cancel in the future.
Learn more about Yoga Vitality with these free introductory videos.
Note, signup below for free in order to access the actual workouts!
In addition to Yoga Vitality, we'll also share the following
free classes

from a few of our most popular programs
No credit card required. Nothing to cancel.
Here's how the 30 day free trial works.
Get started today for free. It just takes a few seconds and costs nothing to sign up.
There is no credit card required and nothing to cancel in the future. Simply create a username and password and you can access all of our classes for free.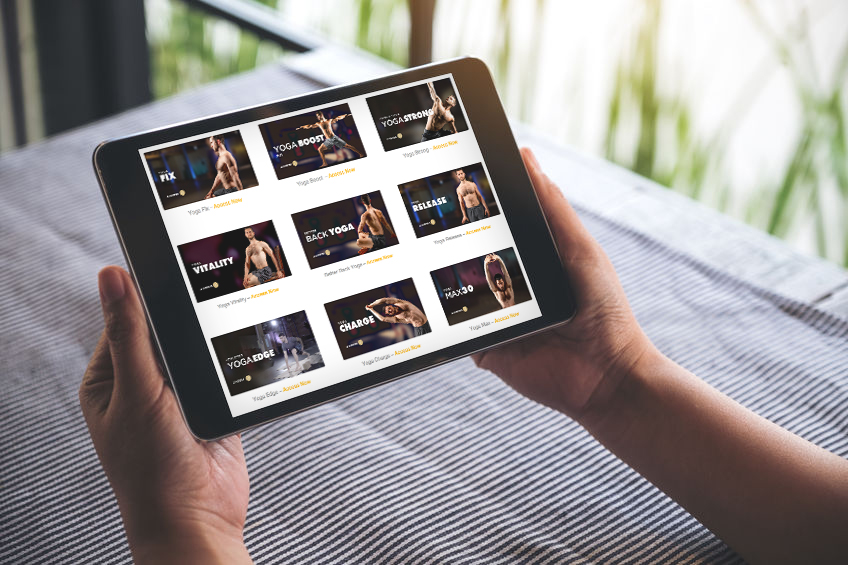 Practice yoga with us online on our website, or download our free app. If using the app, simply login with the same username and password you created to access everything for free
Go ahead and see how much better you feel — you earned it!
Share our classes with friends. We're making this available to everyone who has been curious about yoga.
Hundreds

of positive reviews
We've already helped thousands of men and women. In fact, several of our programs are part of Amazon's Best Selling Yoga Programs. Check out some of the reviews to see if our classes are right for you.